Eliminating your complex network of forms and spreadsheets
---
Managing people and performance on spreadsheets is outdated and unnecessary.

Automate the gathering of the data needed to support, track and better manage your people.

Instantly view and report on your business KPI's and targets.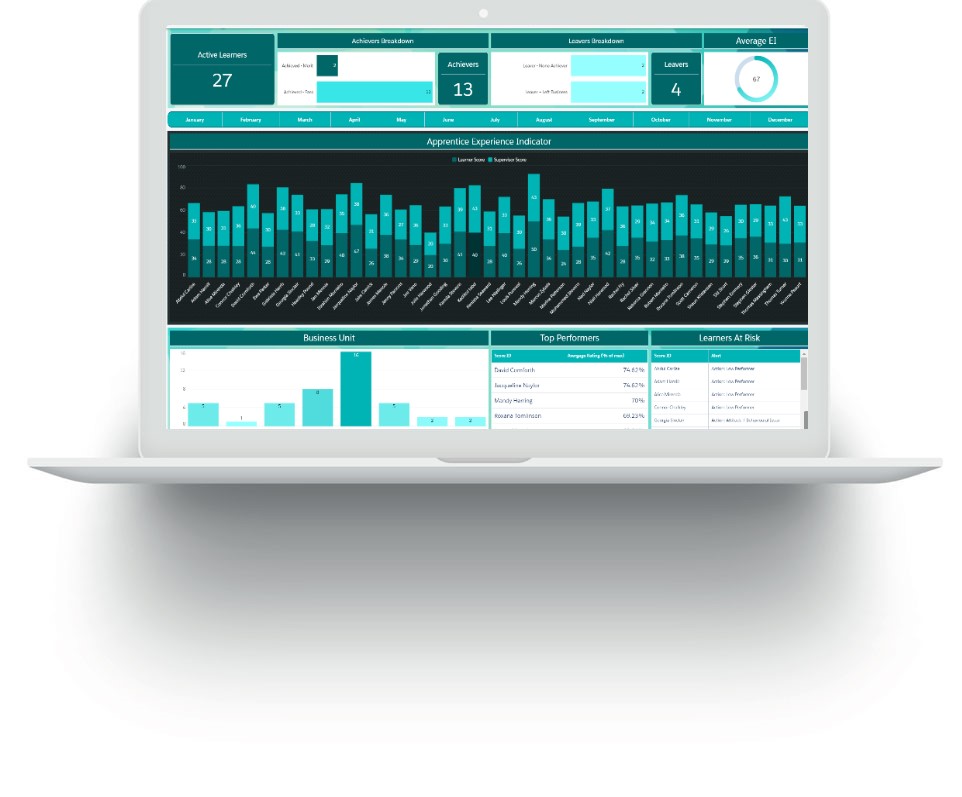 Scopesuite helps you better manage the experience and development of your workforce through a collection of powerful cloud-based business solutions.
---
With this industry first approach, Scopesuite eliminates a complex network of forms and spreadsheets to improve staff retention.

The Scopesuite solution
---

Challenge:
I manage high volumes of staff and multiple programs with limited resources.
Solution:
Automated feedback with custom notifications helps you quickly analyse employee experience.

Focus your limited time on those who need your support, while evaluating overall experience and performance without the admin.

Challenge:
I have a wide variety of training providers reporting to me each month inconsistently and by different methods.
Solution:
Our unique Provider Portal allows all your external providers to report directly into one source of truth.

Custom alerts and dashboards display the reports clearly without a spreadsheet in sight.

Challenge:
My employees track their activity on paper logbooks, company drives and spreadsheets.
Solution:
Tailored electronic logbooks embedded in our mobile APP can track employee activity, events, notes, comments and feedback.

All entries can be approved by supervisors and dashboards display the data gathered.

Challenge:
My employees cover various business locations. Reporting on performance is time consuming and constant.
Solution:
All data and insights gathered are displayed on fully tailored reporting dashboards without time spent on administration.

Instantly break down your data by business unit, region, location, provider, age group or any other variable that you require.

Challenge:
I'm currently tracking the experience and performance of my employees on spreadsheets.
Solution:
Consolidate all employee external training results, internal activity, feedback, supervisor feedback and MI data to one source of truth.

There are endless HR and LMS systems available, but Scopesuite is the only people management platform designed specifically for program managers and those on ground.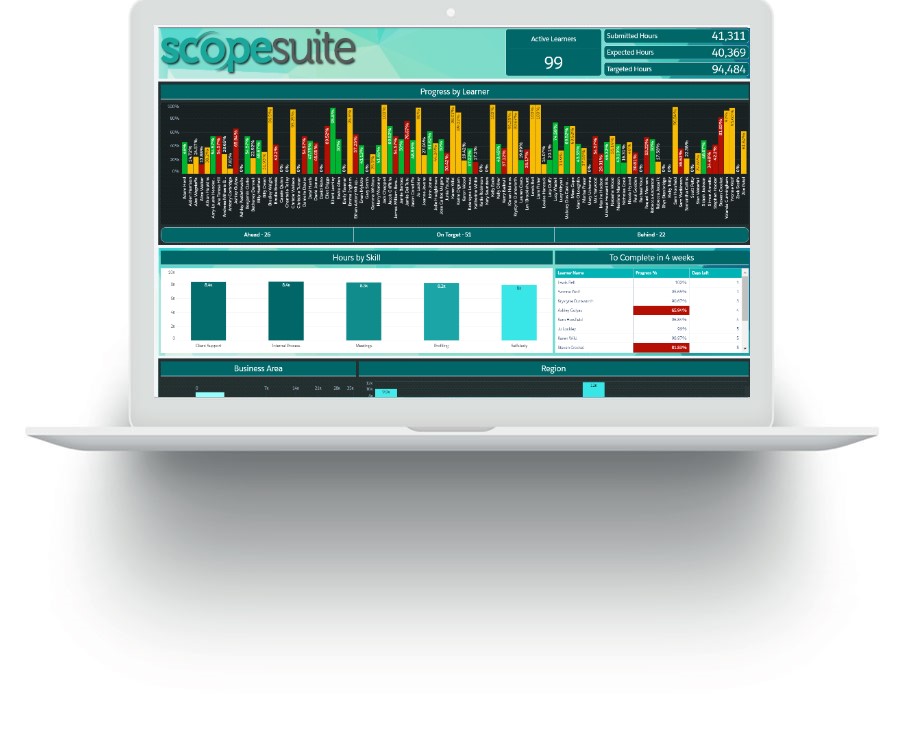 Additional Features
---
Employee Rotation Management
Tracking, scheduling, allocating and communicating employee rotations or placements takes time.

Our one of a kind rotation management tool can automate the process from start to finish. There is no need to be wasting valuable time and resources on word documents, share drives and complex spreadsheets.
Employee Wellbeing
Scopesuite technology and subject matter experts who specialise in the fields of neuroscience, psychology and behavioural science have come together to create a truly innovative solution to identify the wellbeing needs of your employees.

We can measure, support and display ROI on the Wellbeing initiatives implemented across your business.
Custom Builds
Haven't found what you are looking for?

We create bespoke platforms, mobile APP technology and interfaces to your specific organisational requirements.
Beautiful metrics accessible everywhere
---
The world is changing fast and easy access to your employee performance, experience, and MI data is essential.

Scopesuite provides a cloud base platform and mobile app to ensure you can engage, manage and support your employees, regardless of the geography.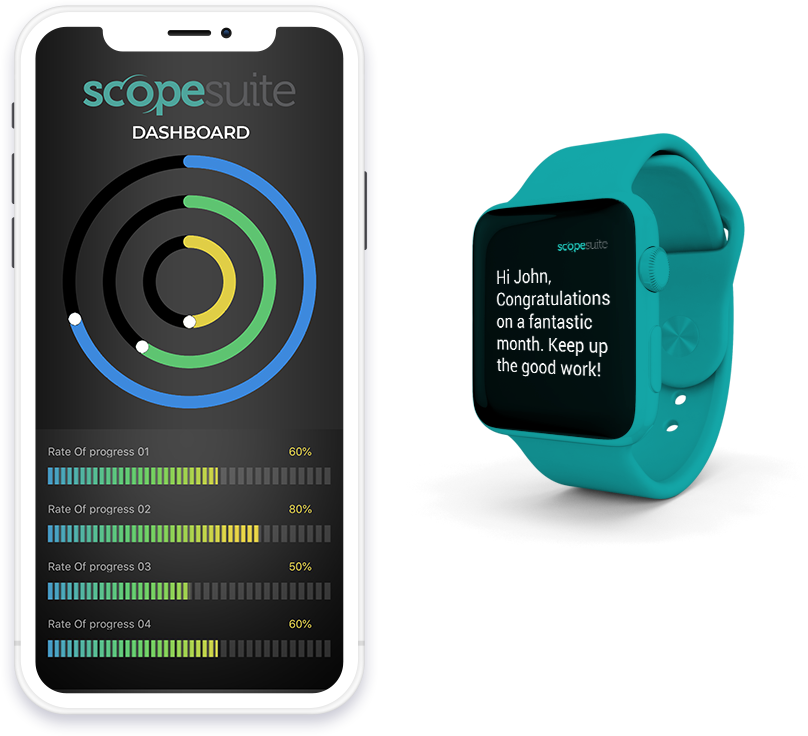 Our Clients
---